+ Click here to: Contact Brian +
ABOUT BRIAN
Bio Of the Hypnotist & Hypnotherapist
Certified and former member by/of
Hypnosis Training Institute (HTI)
The American Council Of Hypnotist Examiners (ACHE)
The National Guild of Hypnotists (NGH)
International Hypnosis Research Institute (IHRI)

Los Angeles, Hollywood & West Hollywood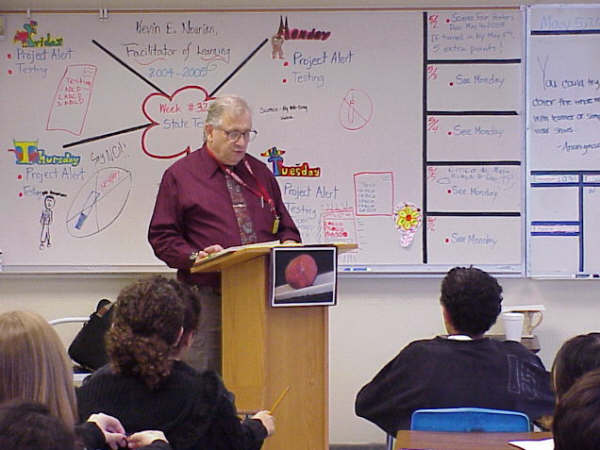 Brian Teaching Hypnosis & Hypnotherapy at local high school in Beverly Hills
Brian Green

Certified Clinical Hypnotherapist
Chemical Dependency &
Lifestyle Disorders Specialist
Domestic Violence Counselor

Education and Professional

-: 2007 - 2011:-
Appeared on Discovery Channel
Appeared on MTV with Rob and Big
Various Radio interviews.
-: 2006 :-


Completed first 230 page Hypnosis manual
Volume 1 (so far) of the
Alchemy of Consciousness trilogy
"Mind-bending for Mind-mending -
Wizard Ways With Words."


Completed Certification as Clinical Hypnotherapist
at the Hypnotism Training Institute
Glendale (Gil Boyne)
Remained for the next ten years becoming
Senior Staff Therapist.
Plus private practice until the
present.
Workshops and teaching given at:
Beverly Hills High School
Santa Monica High School
Los Angeles Somnambulists
Kaiser Hospital Study Training Group
Glendale Community College
Whittier College Psychology Class & Club
Past and/or present member variously of the
American Council of Hypnotist Examiners
National Guild of Hypnotists
International Hypnosis Federation
Alliance of American Hypnotherapists
Infinity Institute
International Hypnosis Research Institute
Presentations and Workshops, several years, on
the topics of Hypno-linguistics and Addictions at
the American Council of Hypnotist Examiners
International Annual Conference.


Domestic Violence Counselor
for court mandated program
Glendale Humanistic Psychology Center

-: 1991 :-


Completed Certification as
Chemical Dependency Counselor and
Lifestyles Disorders Specialist
("There is nothing between you and the top
in this profession - you are the best there is."
Professor James Crossen,
MFCC, RN, etc., etc. Mission College)

-: 1989 :-


Began working as Substance Abuse Counselor,
various Dual Diagnosis Psychiatric Hospitals,
Salvation Army, Adult Rehabs., etc.
Also as Case Manager, Discharge Planner.


-: 1976 :-


Came to USA to attend Arthur Janov's Primal Institute.
("You are the smartest patient
we have ever had here" - Therapist)
Article in Primal Journal
-: 1970 on :-

Worked in Industrial Commerce,
exhibited in Municipal Art Gallery,
played in Afro/Jazz/Rock
spontaneous improvisational music groups.
Graduated High School.
Continued omnivorous reading in
Psychiatry, Psychology, Psychotherapy,
Sociology, Penology, Medicine, etc.
-: 1959 :-

Began reading Freud, Jung and Adler
at High School

-: 1952 :-


Completed reading all the books in the local
Children's Library!

Born 1942.

++ Page Link: Back to Will Hypnotherapy Work for me? ++